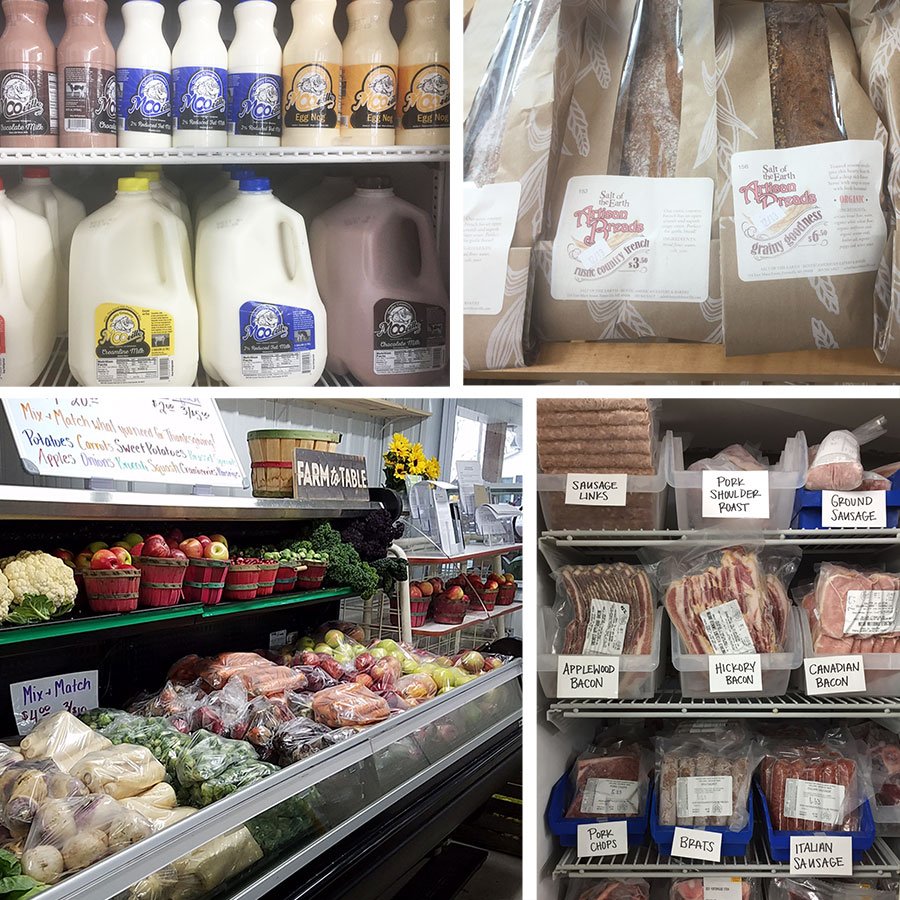 FARM STORE – OPEN YEAR ROUND
Our farm store is conveniently located just north of Holland.  We carry a wide range of products.  Along with our produce, we also have eggs, honey, canned goods, and hand-crafted toys.
You will also find...
Beef and pork from our brother Rob.
Chicken from Otto's.
Preservative free bread from Salt of the Earth. *Available again starting in May!
Milk, cheese, ice cream and butter from Mooville.
Quiche from Bakewell. *Available again starting in May!
Homemade fudge is also available is a variety of flavors.
We accept cash, check and credit card. Stop by soon and see all that we have available!
Order Today. Pick-up Tomorrow!
order size
Order 1 or 100 items. Any size order is accepted.
ready for pickup
Farm: Orders are ready to pickup the next day at the farm. Farm store is open Monday – Saturday | 8am – 6pm.
Bronson Employees: Order by Tuesday at 6pm for pick up on Thursday.  Pick up is from 2pm – 6pm at the Terrace Cafe.
Order Ahead and Save Time!