Weekly Produce Boxes
Enjoy delicious, healthy food all year long. Fresh from the farm to your table.
Sign Up Now
Do you want to know where your food is coming from and feel confident you are feeding your family healthy food?
Do you want good tasting produce that even your kids will enjoy?
Are you a busy and do not have time to keep signing up for a CSA each season?
Our year long CSA is for you!
Feel good about where your food is coming from.
Sign up once and you are done for the year!
Support local farms.
Serve your family great tasting food and incorporate more produce into your meals.
Try out new produce and recipes that you may not have otherwise tried.
How It Works:
Sign Up
Sign up for the CSA and enjoy 47 weeks of delicious food!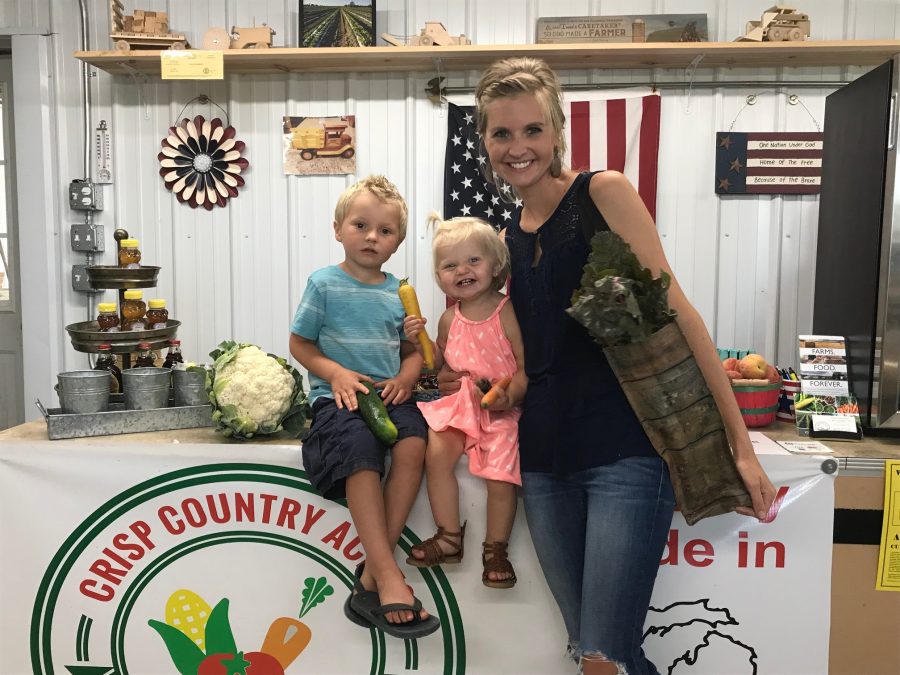 Pick Up
Come by the farm on Wednesday from 10am – 6pm to pick up your share.
Enjoy!
Bring home a delicious variety of food that your family will love!
 "We love our CSA!  The produce is fresh and there is a great variety included.  The boxes encourage our family to eat healthy and try new things. We love the weekly newsletter with recipe ideas and updates from the farm.    Picking up our box each week is just like Christmas.  Thank you for offering this program for our family!"
-Farm CSA Member
Produce Share
47 weeks of produce:  $846.00
Boxes are presorted and include a variety of in season produce.
Egg Share
47 weeks of delicious brown eggs: $141
Egg shares include 1 dozen eggs each week.
Beef Share
Beef shares include 6lbs of various cuts of beef each month. The cost is $420 for the 12 pick-ups.
Pork Shares
Pork shares include 6lbs of various cuts of pork each month.  Cost is $360 for the 12 pick-ups.
Chicken Share
Chicken shares include 6lbs of meat in a variety of chicken cuts each month.  Cost is $240 for the 12 pick-ups.
More Information:
You can pick up your share at the farm on Wednesday from 10am – 6pm.
Join our CSA facebook group to find out what will be included in the produce boxes. (The list is posted on Saturday night.).  Our facebook group is also a great way to see more updates from the farm and connect with other members.  What is included in the produce boxes will also be listed in the newsletter that is emailed out on Monday nights. **Please note what is included in the boxes may change.
If you will be gone a week and are unable to pick up your box please email lindsey@crispcountryacres.com one week before you plan to be gone. You can then get a double box another week during the current session.  Please let us know one week before you would like the double.
Shareholders are responsible to pick up the shares on the day and time that they are scheduled. No credit will be given for boxes that are not pick up.
Produce and eggs shares are picked up once per week.  Here are the weeks that there will not be any boxes packed:  January 2, May 29, July 3, November 27, December 25.
Meat shares are picked once per month. Here are the dates:  January 23, February 27 & March 27, April 24, May 22, June 19, July 24, August 21, September 25, October 23, November 20 and December 18.
Please read the FAQ page on the website for more information on the programs.