Welcome to March!
Spring is right around the corner and we are ready for it!
We are transitioning at the greenhouse from winter crops to spring and summer crops.  Take a look at what we have growing!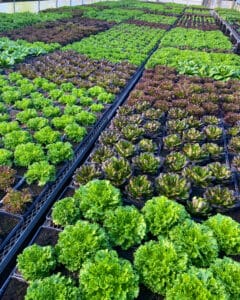 We have all kinds of lettuce growing.  Heads of lettuce and salad mix is available.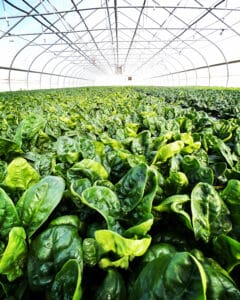 The spinach has taken off in the greenhouse.  It is now available at the farm & all the farmers markets.

The cherry tomatoes are getting close! They will be ready before the slicing tomatoes.

I just love watching these plants grow!

Baby celery plants before we transplanted it this week.

These bean plants will be planted in the greenhouse this week.

These are baby cucumber plants.  They will planted in the greenhouse this week.  Isn't it neat how the plant grows out of the seed?!

These are the first peppers for the field.  They will be transplanted into larger containers next week.
Thank you for coming along on the tour!
Find us at your local markets this weekend.  Here is where you can find us.
We appreciate all of your support and look forward to seeing you soon!