Farm Fresh Produce
Pickup Available Year-Round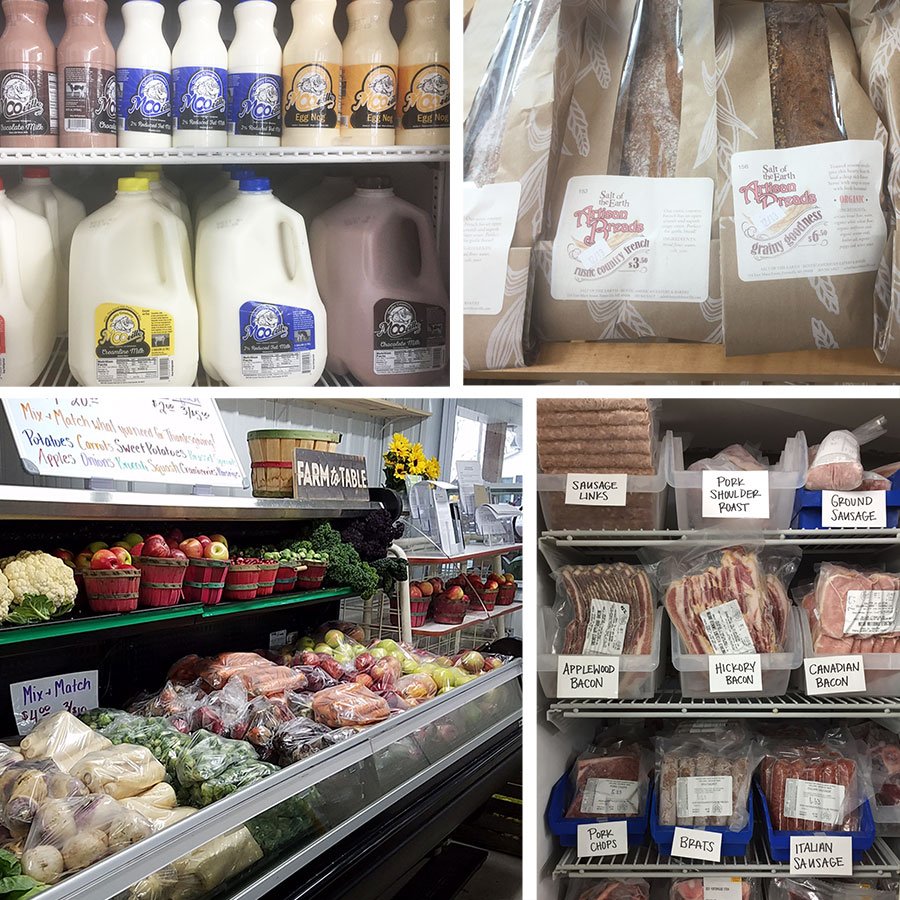 FARM STORE – OPEN YEAR ROUND
Our farm store is conveniently located just north of Holland.  We carry a wide range of products.  Along with our produce, we also have eggs, honey, canned goods, and hand-crafted toys.
You will also find...
Beef and pork from our brother Rob.
Chicken from Otto's.
Preservative free bread from Salt of the Earth.
Milk, cheese and butter from Mooville.
Quiche from Bakewell.
Homemade fudge is also available is a variety of flavors.
We accept cash, check and credit card. Stop by soon and see all that we have available!
Order Today. Pick-up Tomorrow!
order size
Order 1 or 100 items. Any size order is accepted.
ready for pickup
Orders are ready to pickup the next day at the farm.
pickup hours
Monday – Saturday 8am-6pm
Order Ahead and Save Time!