Crisp Country Acres Farm Store
Your one stop shop for local food.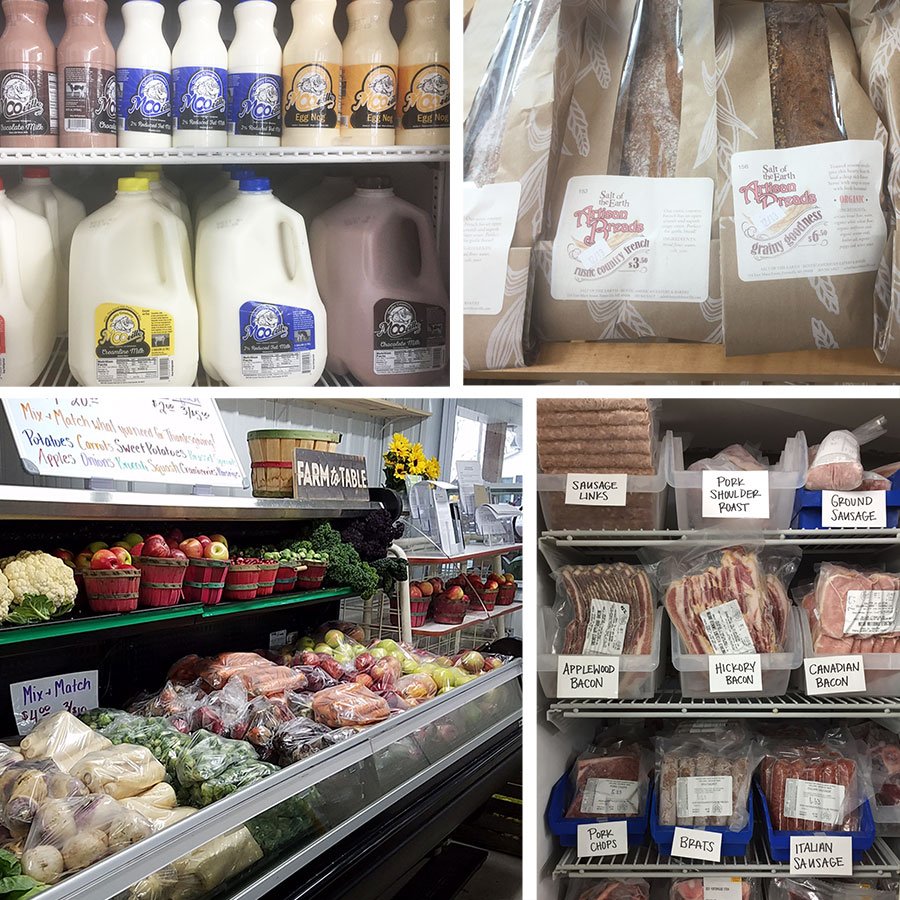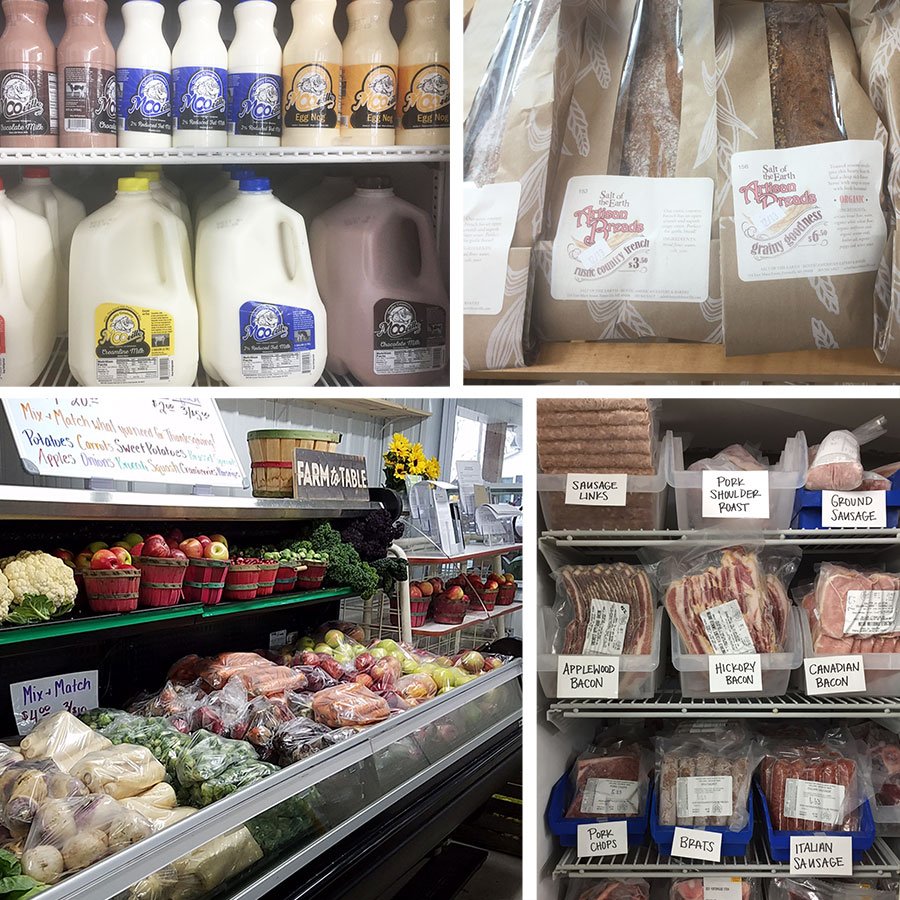 FARM STORE – OPEN YEAR ROUND
Open Monday – Friday | 8am – 6pm & Saturday | 8am – 5pm.
Our farm store is conveniently located just north of Holland. The address is 5888 120th Ave, Holland, MI 49424.  We carry a wide range of products.  Along with a wide variety of produce, we also have eggs, honey, maple syrup, dry beans, canned goods, and hand-crafted toys.
You will also find...
Beef and pork raised by our brother Rob.
Chicken from Otto's.
Muffins, pies, bread, pig in the blankets & cinnamon rolls from Russ'.
Milk, cheese, butter and ice cream from Mooville.
Quiche, Tarts & Brownies from Bakewell.
Artisan, preservative free bread from Salt of the Earth.
Jerky, Meat Sticks & Summer Sausage from Little Town Jerky.
Coffee & Tea from Waterstreet Coffee Joint.
Pasta from West Michigan Pasta & Provisions.

White Perch Fillets from Bay Port Fish Co.

Variety of Kettle Chips from Great Lakes Chip Co.

La Fiesta Tortilla Chips

Ketchup from Food for Thought

Take & bake pizza's from Pizza Ranch. 
We accept cash, check and credit card. Also, project fresh and senior project fresh. Stop by soon and see all that we have available!
My weekly stop after cross country skiing at pigeon creek. Lovely attendant – always smiley, helpful, and efficient. I feel like this is what it was like in the olden days; narrow selection, but everything you need: simple ingredients with superior quality.  This place brings me joy.