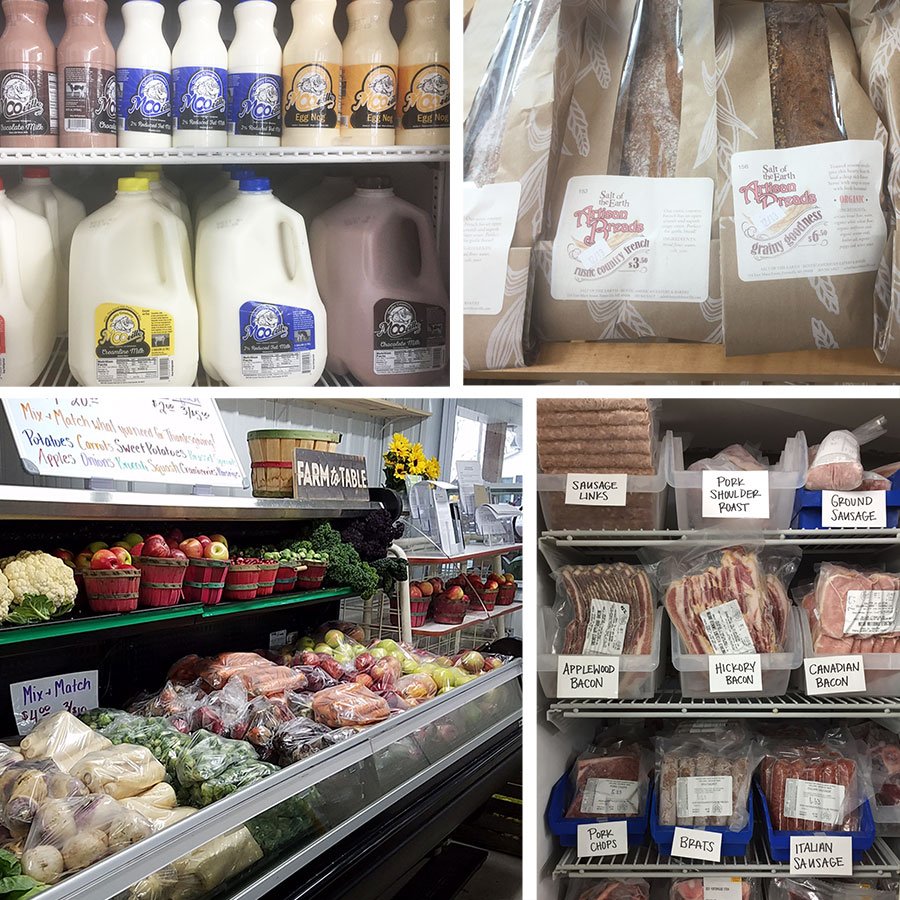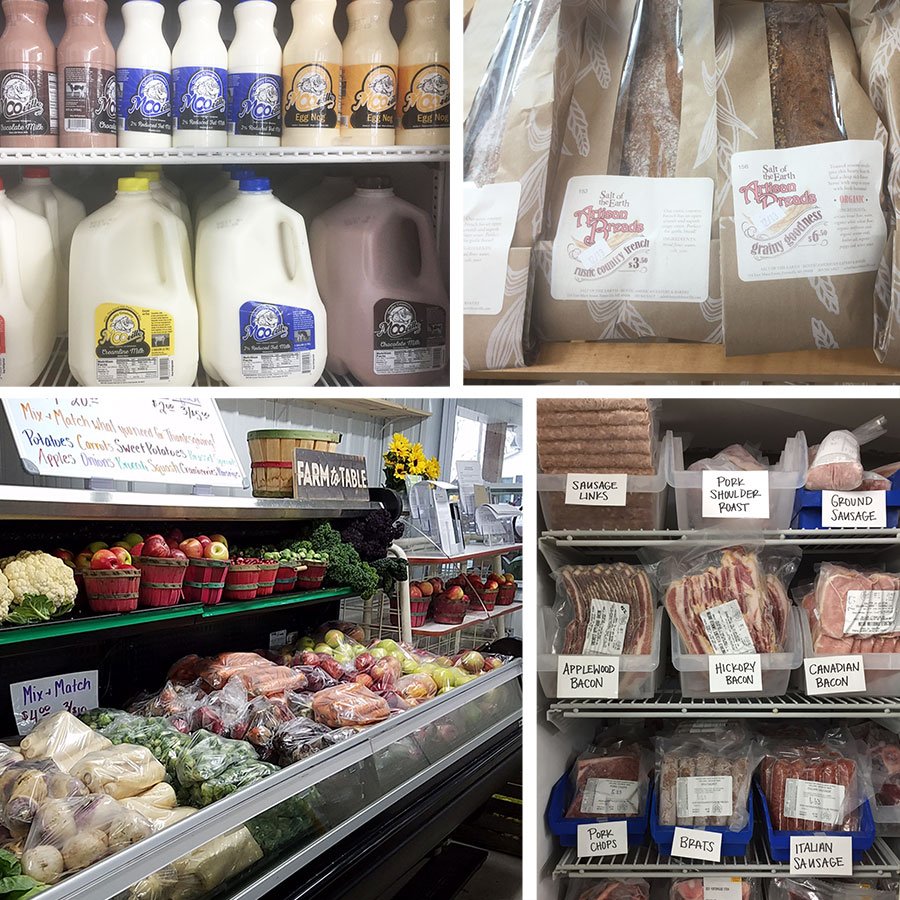 FARM STORE – OPEN YEAR ROUND
Open Monday – Friday | 8am – 6pm & Saturday | 8am – 5pm.
Our farm store is conveniently located just north of Holland. The address is 5888 120th Ave, Holland, MI 49424.  We carry a wide range of products.  Along with a wide variety of produce, we also have eggs, honey, canned goods, and hand-crafted toys.
You will also find...
Beef and pork raised by our brother Rob.
Chicken from Otto's.
Fresh Bread from Russ'.
Milk, cheese and ice cream from Mooville.
Quiche, Tarts & Brownies from Bakewell.
Artisian, preservative free bread from Salt of the Earth.
Kettle Corn from Big Mike's.
Pies & Cinnamon Rolls from Russ'.
Pig in the blankets from Timberwood Farms.
We accept cash, check and credit card. Stop by soon and see all that we have available!
Eating seasonally has made a significant difference in the health of my family. I tell them all the time how blessed they are to be able to eat fresh food raised on the farm. I consider Crisp Country part of my family.