We hope that you & your family are well!
We want to you know that in these uncertain times we are here for you!  We have several ways for you to be able to enjoy local food.
Online Farm Store:  Shop for your food from the comfort of your home and we will get it ready for you.  Pick up is available at our farm store in Holland, Kalamazoo & Spring Lake.  Get all the details HERE.
Holland – Farm Store:  Our farmstore is open Monday – Friday | 8am – 6pm.  Saturday 8am – 5pm. Address is 5888 120th Ave, Holland. We have meats, bread, milk, cheese, butter, baked goods, veggies, honey & more available for you at the store.
Kalamazoo:  We are setting up in the Food Dance parking lot on Saturday's from 8am – noon until the outdoor market opens again!  Food Dance address: 401 E. Michigan Ave, Kalamazoo.  We have a vareity of produce & meats available for you to pick from!
Spring Lake:  We will be set up in the parking lot by Seven Steps Up this Saturday, April 11.  We were be there from 8am – noon.  Their address is 116 S. Jackson Street, Spring Lake.  We will have a variety of produce & meats available for you to pick from!
CSA:  Our spring CSA begins the week of April 19!  This is a great way for you to ensure you have great food in your fridge each week.  Find out all of the details on this great program HERE.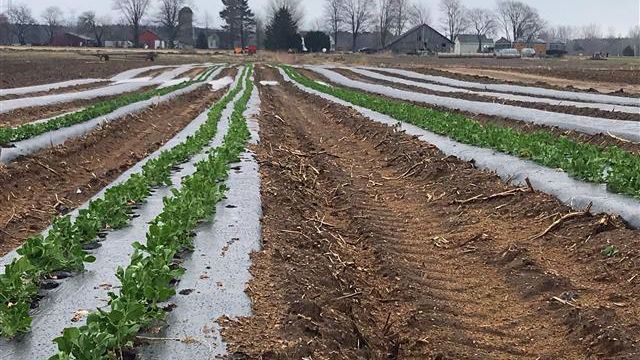 We are off to a great start in the fields!  Seeds are getting planted and it feels so good to see some green in the fields again. Regardless of what happens we plan to have delicious produce available for your family all year long.
Have a great day & we hope to see you soon!
– The Visser Family