The perfect gift for that hard to shop for person.
Everyone has that person on their Christmas list. You know, that person that has everything.  You have no idea what to get them so you spend an hour wandering around the store only to end up with another gift card?
We have the perfect gift!
Our Christmas box includes a wide variety of produce, but you have the flexibility to customize the box and even add on extras!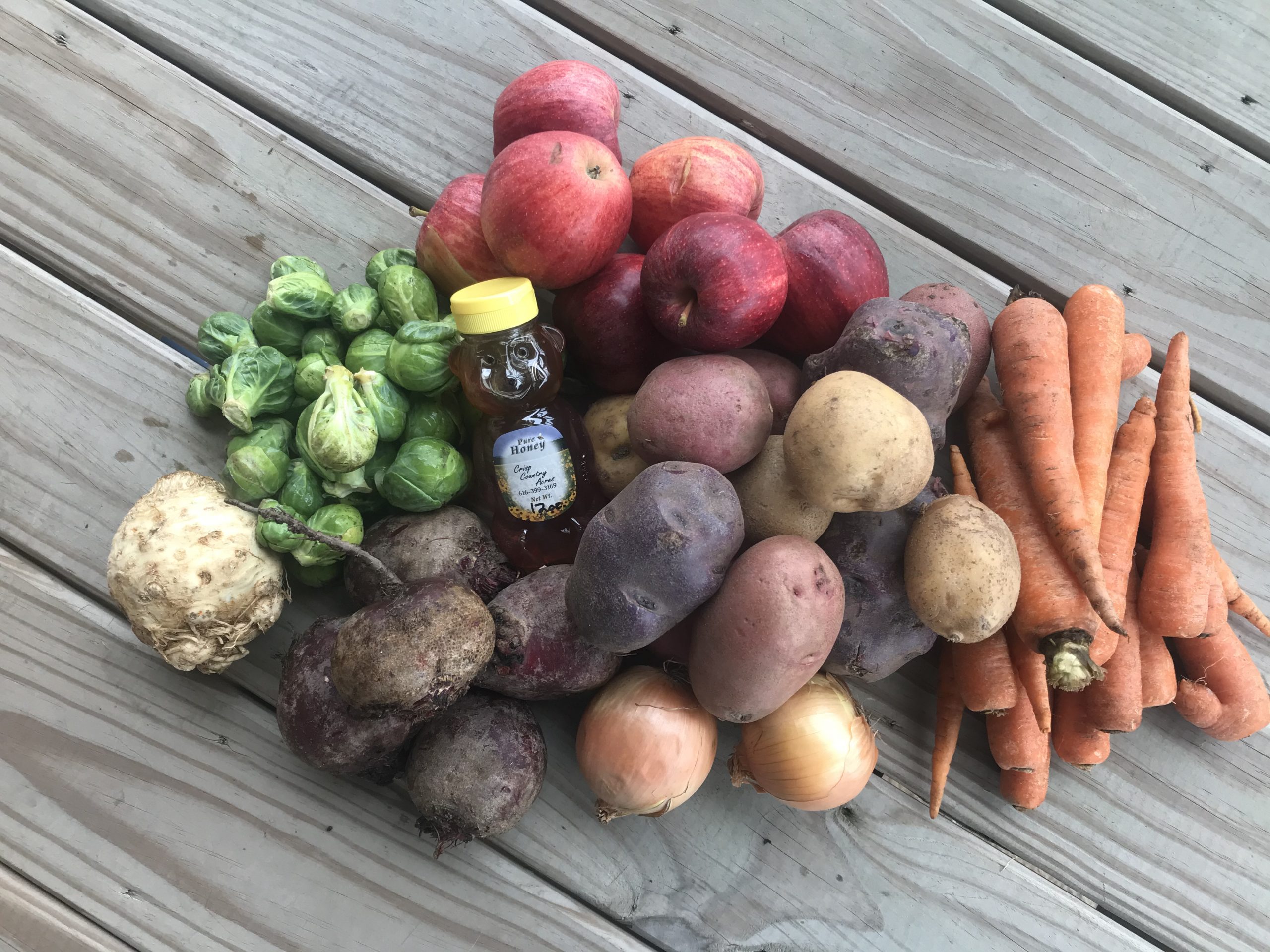 What is included in the box:
3lb Potato Mix
3lb Carrots
3lb Gala Apples
2lb Brussels
1 Celery Root
2lb Beets
2 Yellow Onions
1 Honey Bear
Don't like something on the list?  No problem!  With the help of "Harvie" you will be able to customize the boxes to switch out items or even add on extras. 
Here is how it works:
Step 2:
December 14 you will receive an email from Harvie letting you know that it is time to customize the box or add on extras.  You have until December 17 to make changes.
Step 3:
Stop by your chosen pick up location & get your box!
Pick up locations:
Crisp Country Acres Farm Store:  Friday – Dec. 20 | 8am – 6pm,  Saturday – Dec. 21 | 8am – 5pm or Monday, December 23 | 8am – 6pm.
Shape Fitness Factory:  Wednesday – Dec. 18 | 11am – 6pm.
Muskegon Farmers Market: Saturday – December 21 | 8am – 1pm.
Kalamazoo Farmers Market: Saturday – December 21 | 8am – 1pm.