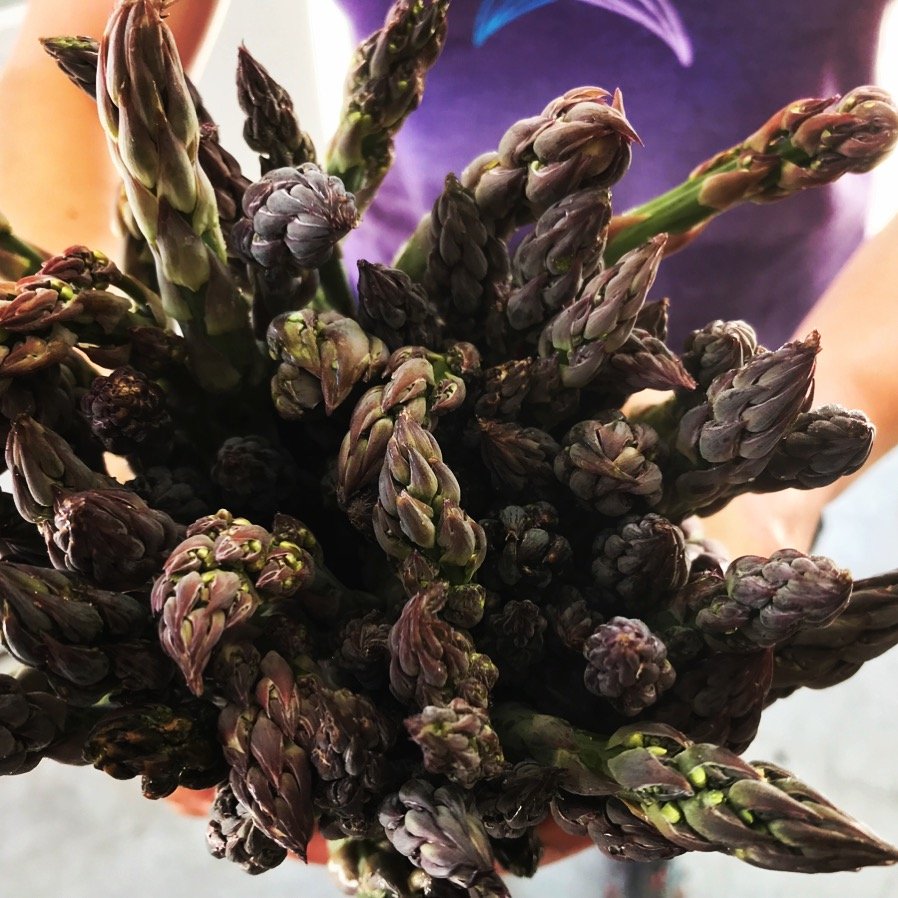 Asparagus season has arrived!
Along with this spring favorite we also have cherry tomatoes, rhubarb, green onions, salad mix, kale, swiss chard, potatoes, carrots, radishes, beets, parsnips & more!

Here is where you can find us:
MUSKEGON Farmers Market:  Tuesday, Thursday & Saturday 8am – 1pm.
HOLLAND – Crisp Country Acres Farm Store:  Our farm store is your one-stop shop for all your groceries!  Produce, meats, eggs, bread, milk, cheese, quiche, pop corn, bread & more is available.  The store is open Monday – Friday, 8am – 6pm & Saturday, 8am – 5pm .

KALAMAZOO Farmers Market:   This market is open for drive thru, preorder pick up only in May.  Order on our website by Friday at noon for Saturday pick up.  Make sure to read all the details on how this will work HERE.  We are hoping that the market will open for normal purchasing on June 6. Want to pick out your own items?  See our other Kalamazoo options below!
KALAMAZOO – Pop Up Market:  Want to shop & pick out your own produce?  Visit us at the Michigan Egg Exchange parking lot on Saturday from 8am – 1pm.  The egg exchange is right across from KIK pool, around the corner from the outdoor market.  Here is the address: 923 Walter St, Kalamazoo, MI 49001.  Otto's chicken will also be at this location.

Thank you so much for supporting the farm!  We look forward to seeing you all soon!
– The Visser Family