Helping You Feed Your Family Healthy Food
Offering good tasting produce, meat and eggs year round. Fresh from the farm to your table.
Sign up for a weekly produce box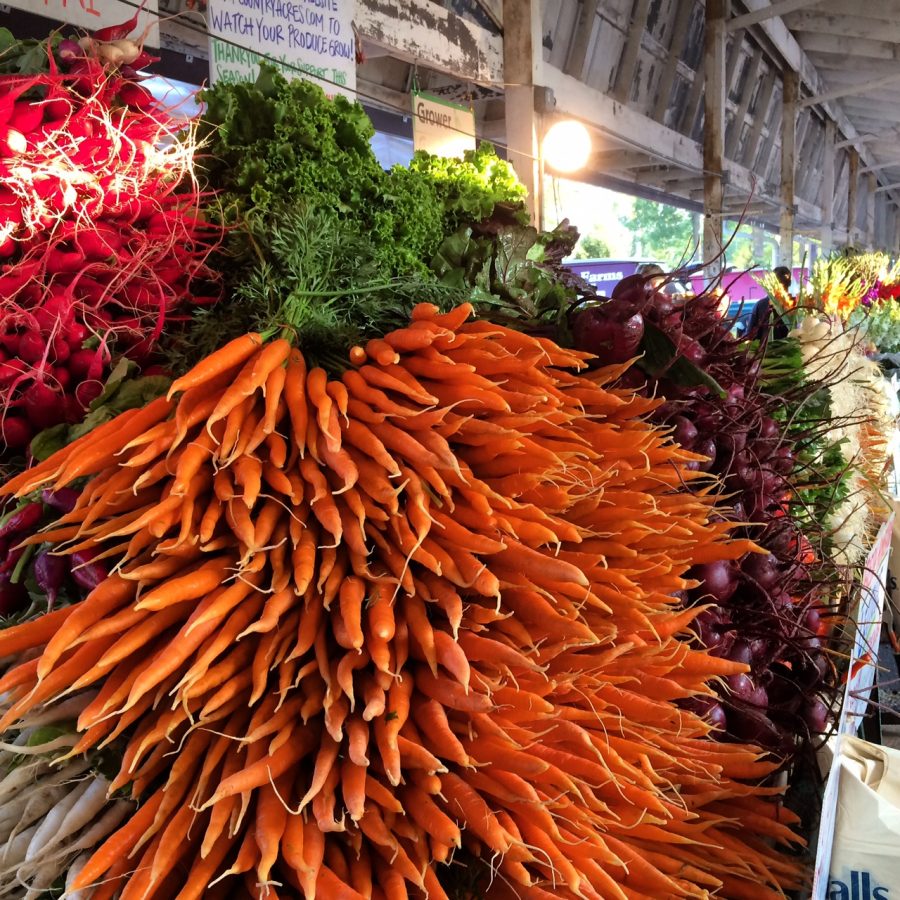 Wondering what is in season?
Sign up and receive our produce calendar to know what you will find at the markets all season long!
People don't know where their food is coming from anymore.
The connection from farmer to consumer has been lost and it can leave you feeling unsure about what you feed your family.
People don't know what real food tastes like. 
They don't know what it is like to take a bite out of a super sweet carrot, or a juicy tomato.
We are here to help.
Our mission is to provide high quality, good tasting food that you can feel good about feeding your family.  Know where your food is coming from and support your local farmers.
We often hear from our customers how much better our food tastes compared to the food you get in the grocery store. We love to see kids come along to help pick out their food and see them so excited about eating fresh & healthy food.
Join us, know your farmer and taste the difference.
We look forward to meeting you soon!
-The Visser Family
Check Out Our Latest Blog Posts:
Have you heard?  Michigan strawberries are ready! They look beautiful, smell amazing, and taste even better. The season always goes by quickly, so make sure you stop by the farm or markets some time in the next few weeks to pick up a quart or flat! We love to add them...
read more
As we move into the summer season it is time to start thinking about preserving the summer harvest for those cold winter months! Here is our canning & freezing guide to make sure you don't miss out on preserving any of your favorites. Despite the cold/rainy...
read more
Green & Yellow Beans, Zucchini and Sweet Corn