The summer abundance is here and it is time to enjoy it!  Here are some of my favorites we have growing right now.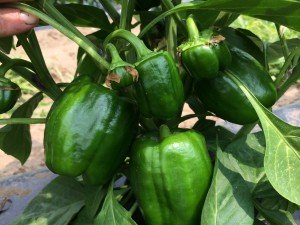 Pepper season is just getting started!  Right now you will find green, yellow & purple bell peppers available.  What about the red peppers?  Don't worry, those will be coming!  The peppers start out green and will turn red as the season goes on.  We also have jalapeno and sweet banana peppers we are picking right now.  Habanero's will be ready soon!
Sweet candy onions are a favorite around here!  They are delicious on the grill, roasted or added to salads.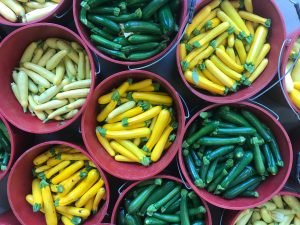 The summer heat means there is a lot of zucchini & summer squash!  We harvest this summer crop every Monday, Wednesday & Friday.
Ahh, tomatoes!  These tomatoes are full of flavor and a perfect addition to your sandwiches, burgers, salads or just enjoy by the slice. 🙂
New Potatoes.  What makes them "new"?  They are dug while the plants are still green.  Making the skins super thin & tender.  No need to peel these potatoes!  Make sure to keep your new potatoes in a bag or container in the fridge.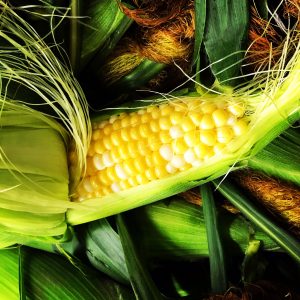 Sweet corn is ready!  How do you enjoy your sweet corn?  Boiled, grilled?  Find a few new recipes for sweet corn HERE.
It's time to enjoy some local produce!  Find us at these local markets:
Muskegon Farmers Market:  Tuesday, Thursday & Saturday | 8am – 1pm.
Trufant Market: Thursday | 7am – 12pm.
Kalamazoo Farmers Market:  Saturday | 7am – 2pm.
Crisp Country Acres Farm Store:  Monday – Friday | 8am – 6pm & Saturday | 8am – 5pm.
See you soon!
Lindsey